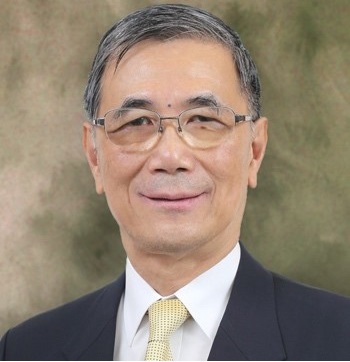 Daniel C. Lam SBS, JP
Chief Executive Officer/Secretary General (CEO/SG)
FRICS, FHKIS, FHKIArb, FCIArb, AP, RPS(BS)
Chartered Surveyor, Chartered Arbitrator
Daniel is the Chief Executive Officer of eBRAM International Online Dispute Resolution Centre Limited.  He is an expert in property development and construction, specialized in urban renewal and developments above railway stations and depots, and is a practicing arbitrator.
Daniel's experience extends beyond Hong Kong.  Daniel started his work at the Hongkong Land Group, then Hong Kong Government, the Hongkong Bank (HSBC) Group, the Sime Darby Group and China Light & Power Group, before setting up his own practice, DCL Consultants Ltd. in 1993, until 2000 when he left.  In 2000-07, Daniel was the Director, Property of Kowloon-Canton Railway Corporation and planned and directed all property development projects, as well as operating a sizeable leasing, licensing, advertising and property management portfolio. 
In 2008-2015, he was appointed an Independent Non-Executive Director of the Hong Kong Urban Renewal Authority, and in 2015-2016 he was appointed the Managing Director.
Daniel was the President of the Hong Kong Institute of Surveyors in 1986-1987.  Because of Daniel's professional knowledge and interest in arbitration, he has been appointed as arbitrator in a number of cases.  He was a Council member of the Hong Kong International Arbitration Centre (1993–2016), Chairman of its Mediators Accreditation Committee (2002-2006); and the Founding Chairman of the Hong Kong Institute of Arbitrators (1997-2000).  He is a Chartered Arbitrator and listed in Hong Kong, London, Vancouver, Beijing and Shenzhen.  He is also a member of the International Council of Commercial Arbitration in Hague. In 2016 he was also appointed as arbitrator by the One Belt One Road (China) Arbitration Court.
Daniel's professional and public service include serving as member of the Land & Building Advisory Committee (1986-1990), Hong Kong Housing Authority (1993-2001) and Chairman of its Building Committee (1996-2001), and member of the Construction Industry Review Committee.  Since 2016, he was appointed a member of the Board of the Hospital Authority.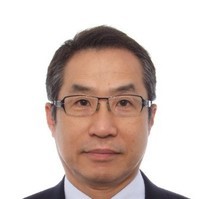 Clement Tang
Chief Operations Officer (COO)
Clement oversees core businesses of the Centre including case management, AI-machine translation services, sales and marketing, and training/education.
COO executes the business development strategies and education programme for members (including corporate members). COO supervises Heads of Case Management who are responsible for the day-to-day management of arbitration and mediation cases.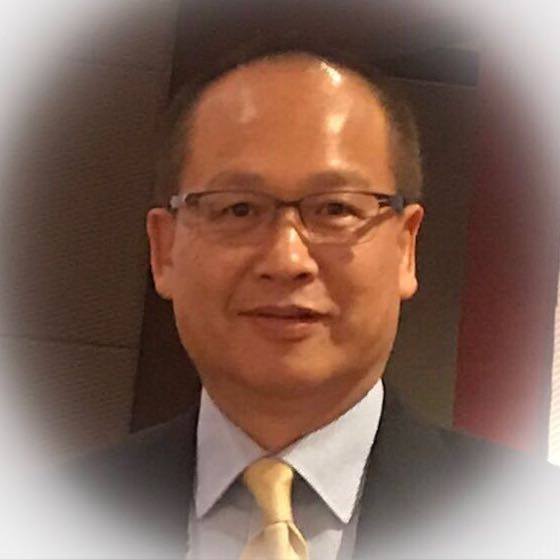 Lawrence Tam
Chief Technology Officer (CTO)
Chartered Member, Institute of Logistics and Transportation
HKMAAL Accredited General Mediator
Lawrence comes with more than 30 years of management and technology experience in global operations and he is strong in incubation, consultancy and solving business challenges through technology. Prior to eBRAM, he has held many senior executive and management positions in Europe, Asia and North America for start-ups and multinational corporations.
Knowledgeable in latest digital trends such as Blockchain, Artificial Intelligence, IoT, etc. and fluent in English and Chinese (Putonghua and Cantonese), he has an Honorable B.A. Degree in Management together with multiple professional certificates from MIT, Saint Mary's College, Hong Kong University and others.
Companies he has served include: Tata Consultancy Services (Asia), LogicToken Enterprises Limited (HKSAR), OnePort Limited (HKSAR), E-MA Logistics Systems (Shanghai), Hitachi Data Systems (USA), Maersk Data (USA), Overseas Container Line (Europe & USA) as well as an Internet startup company in California (USA) that focused on IoT.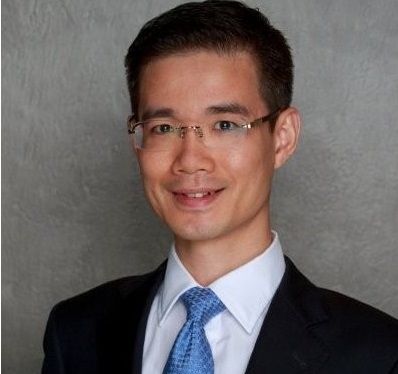 Dennis Cai
Deputy Chief Operations Officer (DCOO)
Dennis deputizes for the Chief Operations Officer and works closely with the Divisional teams to ensure the smooth operations and delivery of business plans of the Centre. He is also particularly tasked to oversee and implement promotional projects.
Dennis has many years of experience in setting up, managing and promoting arbitration, mediation, and internet domain name dispute resolution schemes in both private and public sectors.
Dennis served as the head of policy and compliance in an ICANN-accredited new gTLD registry from 2016 to 2020, formulating policies for domain name registration and dispute avoidance and resolution.
He was the Secretary-General of the Asian Domain Name Dispute Resolution Centre (ADNDRC) from 2014 to 2016. He formally worked for the Hong Kong International Arbitration Centre (HKIAC) from 2004 to 2016, serving as the Assistant Secretary-General and other positions.
Dennis is currently a council member of ADNDRC and being listed as domain name panelist by arbitration bodies in Hong Kong, Beijing, Seoul, and Malaysia.
Dennis has memberships with professional bodies, including the Hong Kong Institute of Arbitrators (HKIArb), Licensing Executive Society China (Hong Kong Sub-Chapter), and the Hong Kong Institute of Directors (HKIoD). He holds two master's degrees, respectively L.L.M (WTO and Globalization Laws) and M.A in Arbitration and Dispute Resolution from Hong Kong.
He has delivered 120+ public presentations, lectures, and training sessions in Hong Kong, Mainland China and overseas, and authored and co-authored more than 20 articles, chapters, and case reports on various subjects of dispute resolution.

Erica Chan
Assistant Chief Operations Officer (ACOO)
Erica was appointed Assistant Secretary-General of Hong Kong International Arbitration Centre. She formulated, managed and implemented dispute resolution schemes and was actively involved in committee work for HKMAAL, HKIAC Mediator Accreditation, Working Groups, Sub-Committees and Hong Kong Mediation Council. Her involvement in major dispute resolution projects included Lehman Brothers Med-Arb Dispute Scheme, Joint Mediation Helpline Office, Adjudication and Mediation Schemes.

Erica was the co-editor of the University of Hong Kong publication entitled the Mediation in Hong Kong: The Way Forward and conducted extensive research on Dispute Resolution and Data Analysis for Arbitration, Adjudication and Mediation.