eBRAM attended HKTDC's 2020 China International Fair Virtual Forum
7 Sept 2020
"Belt and Road New Opportunities and New Norms: Offline Disputes, Online Resolution"
eBRAM International Online Dispute Resolution Centre Limited (eBRAM) was invited to attend an virtual forum titled 「內地-香港服務貿易論壇2020 : 一帶一路新機遇、新業態:線下爭議-網上解決 (2020 China International Fair - Belt and Road Initiative New Opportunities and New Norms: Offline Disputes, Online Resolution) .
The forum was conducted in Mandarin and moderated by Dr. DING Kwok Wing, James, Commissioner of Inclusive Dispute Avoidance and Resolution Office, HKSAR. Dr Thomas So, Chairman of eBRAM, delivered a keynote speech introducing eBRAM's online dispute resolution platform to more than 100 executives, inhouse counsel and lawyers from Mainland China. 
Dr. So stressed that with online arbitration has become a  'New Norm', its utmost importance to  develop a secure and user-friendly online dispute resolution platform in Hong Kong.  Online dispute resolution platform leveraging technologies with prioritized security assurance fosters Hong Kong's distinctive status as the legal hub supporting  'Belt-and-Road Initiative' and 'Greater Bay Area' development.  eBRAM International Online Dispute Resolution Centre Limited (eBRAM) is the first and currently the only institution in Hong Kong that has the capacity to develop technologies locally dedicated to online deal-making and dispute resolution platform, including video-conferencing technology for online mediation meeting and arbitration hearing. All information submitted to the platform is stored in a secured and private cloud in Hong Kong managed by eBRAM and protected by Hong Kong law.
Dr. So further introduced eBRAM's newly launched  COVID-19 Online Dispute Resolution (ODR) Scheme as commissioned by the Department of Justice of the Hong Kong Special Administrative Region.  In Jun 2020, eBRAM  successfully developed an exclusive online platform for handling disputes arising out of or in connection with the COVID-19 pandemic globally and locally. It is especially designed for supporting those micros, small and medium-sized enterprises (MSMEs) that are adversely affected or impacted hard by the pandemic. eBRAM have completed the training for arbitrators and mediators, and will start accepting COVID-19 related dispute cases in late September 2020. 
During the Q&A session of the forum, Dr So emphasised that eBRAM is the catalyst expediting the development of Hong Kong's online dispute resolution services. As such, eBRAM will bring more practice opportunities for young arbitrators, mediators, lawyers, and IT practitioners, and reinforce Hong Kong's longstanding status as a dispute resolution hub in the Asia-Pacific region.

Other speakers at the forum included representatives of the Hong Kong International Arbitration Centre (HKIAC), CIETAC (Hong Kong Centre) and two Hong Kong dispute resolution lawyers. The forum also covered other topics such as intellectual property disputes, enforcement of arbitration award and interim measures, which are well received by the audience.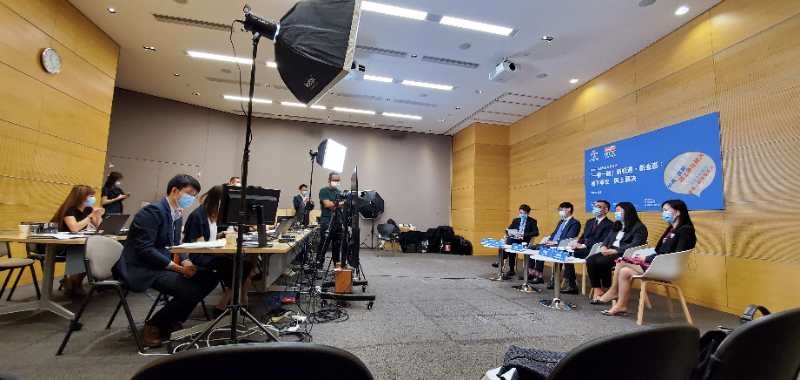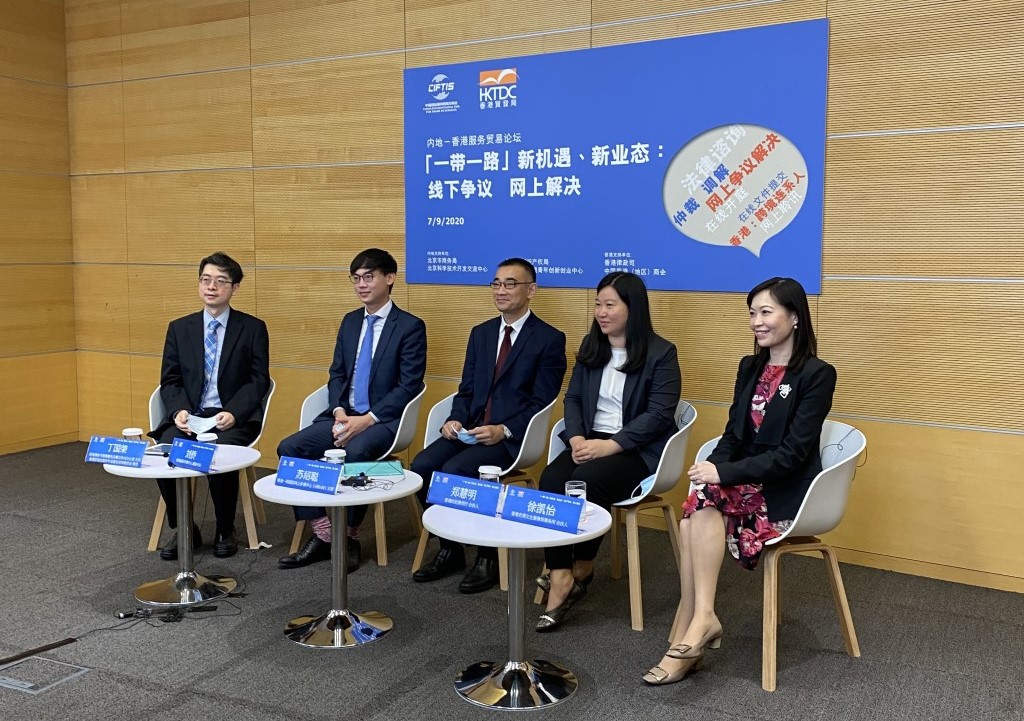 Copied to clipboard
Sorry, it is only supported for mobile browser