Webinar with Hong Kong Trade Development Council on "How to Resolve Cross-Border Business' Disputes Effectively"
12 January 2023
The webinar organized by Hong Kong Trade Development Council entitled "How to Resolve Cross-Border Business' Disputes Effectively" was concluded with great success on 12 January 2023. The audiences shown keen interest in the benefits of the Online Dispute Resolution (ODR) platforms offered by eBRAM.


Our speakers, Mr Ting-kwok (TK) Iu, MH and Ms Rachel So, shared their invaluable insights on how our ODR platforms can resolve cross-border business disputes effectively and efficiently, and the crucial tactics to deal with business disputes.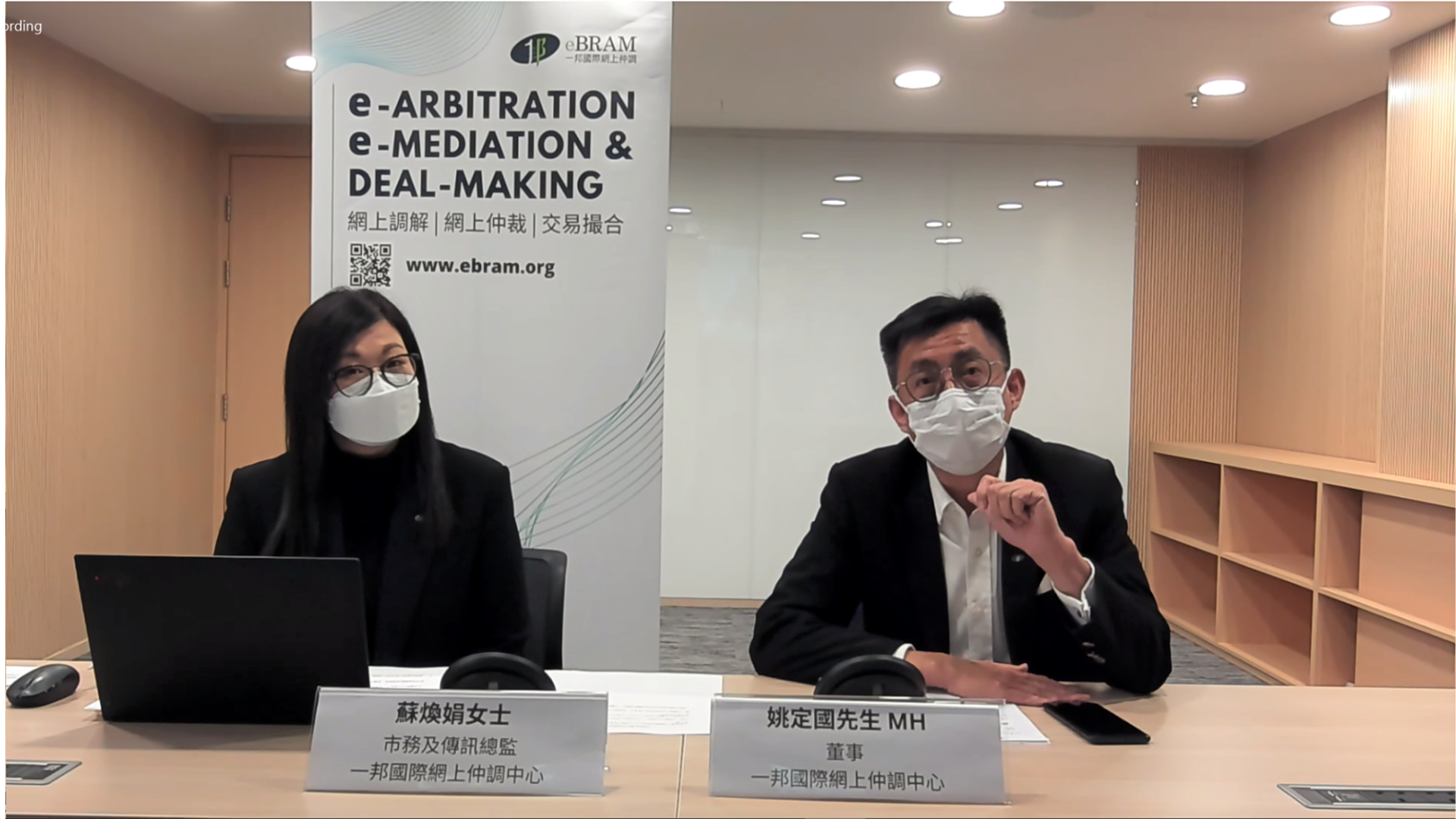 Mr Iu Ting-kwok, MH, member of the board of directors of eBRAM and Ms Rachel So, director of Marketing and Communications, shared at the joint event with HKTDC T-Box.
Copied to clipboard
Sorry, it is only supported for mobile browser