eBRAM is proud to host a seminar with Cyberport Hong Kong on "Digital Marketing access to GBA"
16 January 2023
"Tele-everything" is no longer fictitious after the COVID-19 epidemic, which changed our mode of living.


Our Chief Technology Officer, Mr Albert Leung, was invited to share the update of eBRAM and the benefit of LawTech services at the seminar organized by Cyberport Hong Kong entitled "A Word From The Experts Speakers Series: Digital Marketing access to GBA" on 16 January 2023. Audiences expressed great interest in the benefits of Online Dispute Resolution (ODR) services and the upcoming Deal-making platform offered by eBRAM.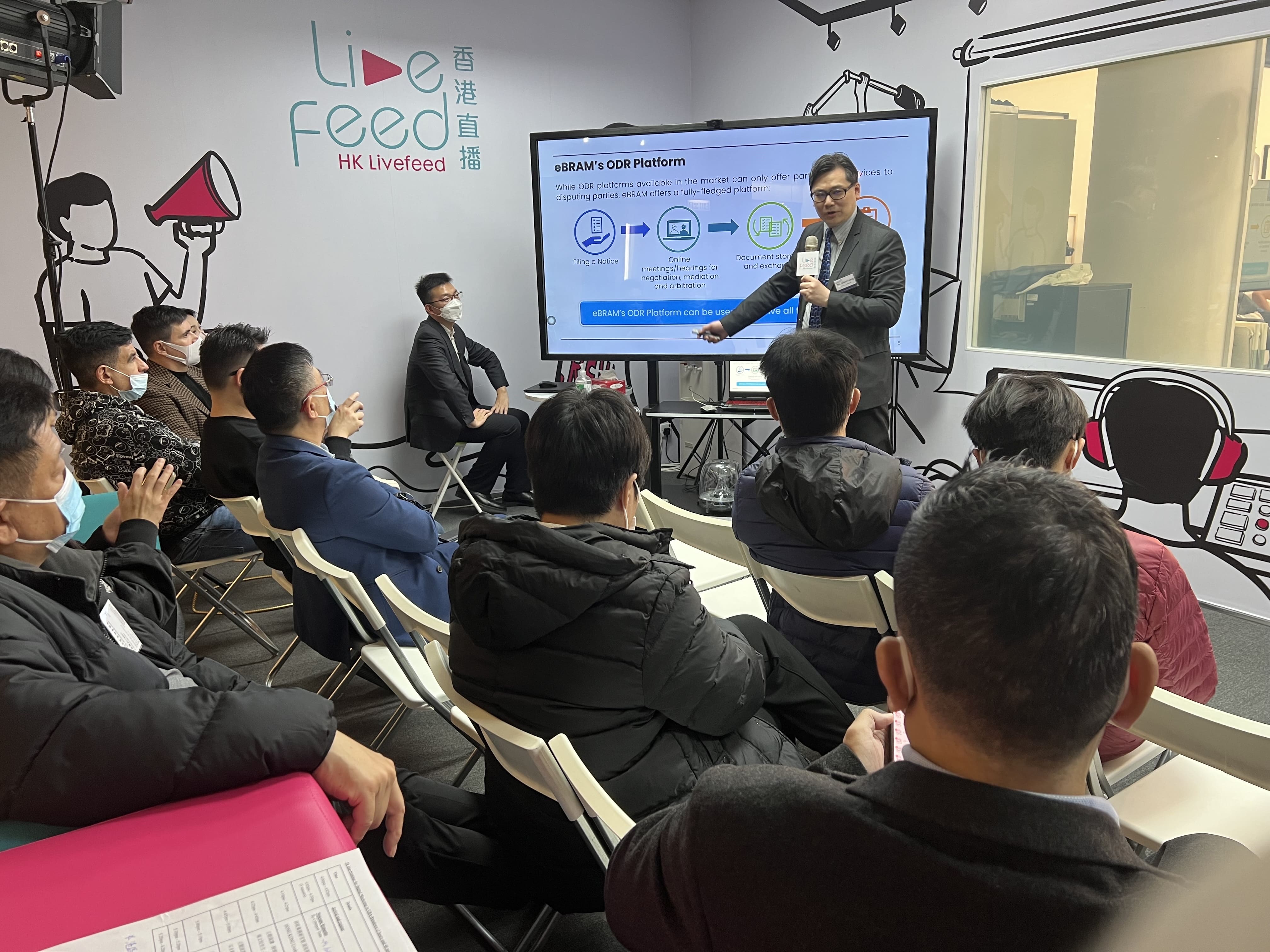 Participants were glad to know more about ODR and the role played by eBRAM at the post-COVID era.

Copied to clipboard
Sorry, it is only supported for mobile browser