How to apply LawTech, e-mediation and e-arbitration on resolving disputes caused by the COVID-19 pandemic
22 October 2020
Interview of Dr. Thomas So, Chairman of eBRAM, by MetroInfo Radio

Dr. Thomas So, the Chairman of eBRAM International Online Dispute Resolution Centre Limited (eBRAM), was invited for an interview with MetroInfo Radio on 22 October 2020 to introduce the latest development of LawTech in Hong Kong. He also gave a detailed introduction on how eBRAM helps the Hong Kong residents and MSMEs, with an extremely low fee, speedily resolving different kinds of COVID-19 related disputes and restores harmony in the society through an Online Dispute Resolution Scheme supported by the Second Round of Anti-epidemic Fund measures by HKSAR government.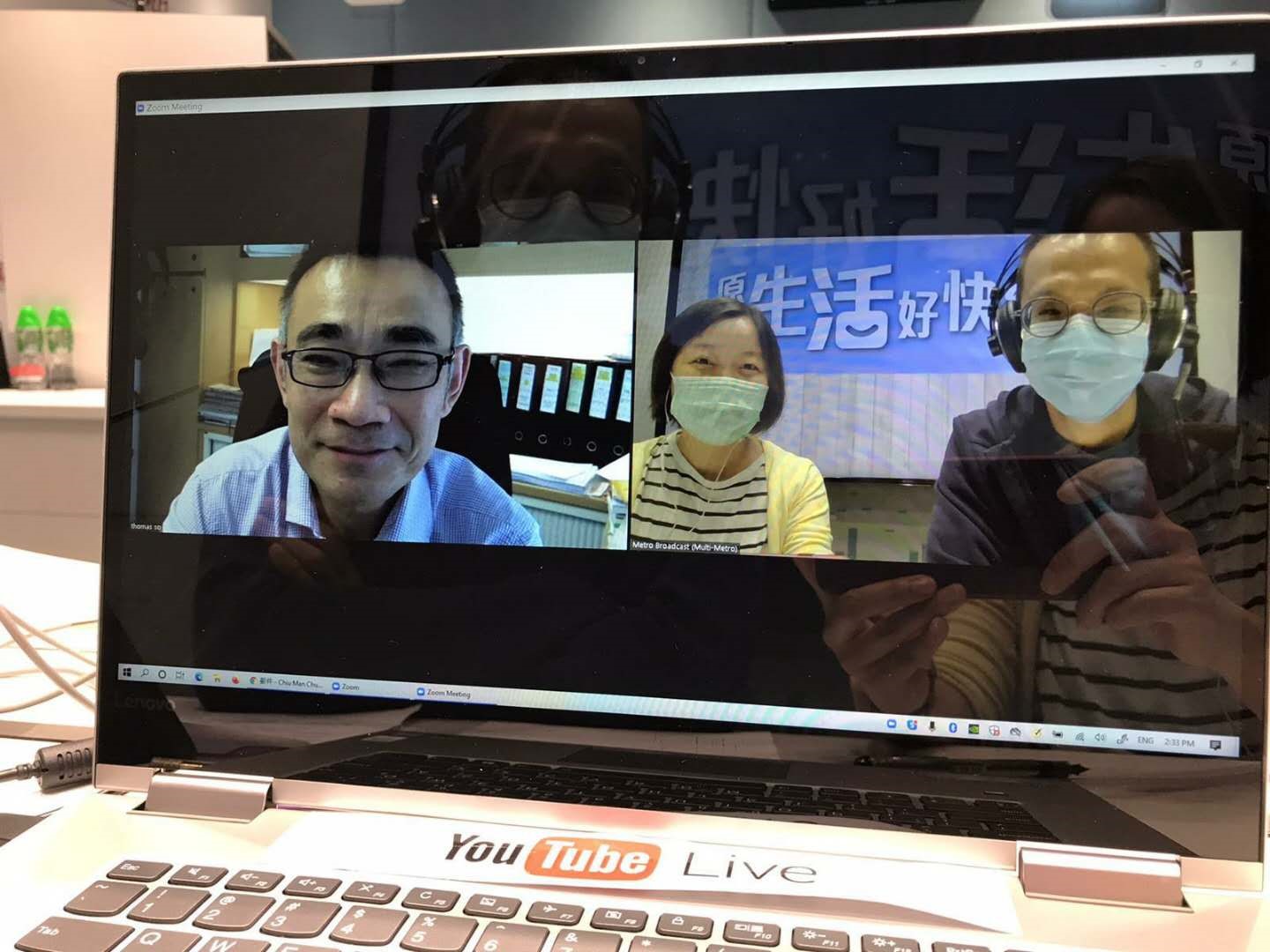 eBRAM's service gives advantages in enhancing Hong Kong's role as the legal service centre of the Belt and Road Initiative
Dr. Thomas So started by introducing the background and vision of eBRAM, which is a not-for-profit organization found under Hong Kong law in 2018.  The Board of Directors has been formed by broadly representative legal and information technology professionals.  He also shared that the launch of eBRAM and online dispute resolution services has timely eased the problem of attending in-person hearing in court litigation and traditional Alternative Dispute Resolution (ADR) process.  eBRAM has provided the disputing parties with a convenient, highly confidential and secure AI online dispute resolution platform.  He also suggested that the eBRAM online dispute resolution platform is very suitable for resolving the business disputes along the Belt and Road countries and regions, which also helps enhance the role and status of Hong Kong as the legal service centre in the initiative.
Smooth implementation of the COVID-19 Online Dispute Resolution Scheme
Dr. Thomas So also introduced the important launch of eBRAM's COVID-19 Online Dispute Resolution Scheme in this June.  Under the Scheme, if either party of COVID-19 related dispute is a Hong Kong resident or company and the claim amount is capped HK$ 500,000, any of the eligible parties may refer a dispute to the eBRAM's online dispute resolution platform for resolution. Thanks to the support from the Department of Justice of the HKSAR government, the applicable case registration fee per party of HK$200 only.  The Scheme includes an inviting and effective 3-step dispute resolution procedure of (i) e-negotiation, (ii) e-mediation and (iii) e-arbitration, which aims to resolve the dispute within a time frame of 6 weeks.  Dr. Thomas So encouraged  parties who have been involved in COVID-19 related disputes or would like to require further information about the Scheme to contact eBRAM or visit our website www.ebram.org.
Using AI Translation system
Dr. Thomas So also mentioned that parties to  cross-border trading disputes always need to translate documents between different languages.  eBRAM has been focusing on the development and application of AI translation system with high accuracy, this would further lower the cost in resolving the cross-border disputes and expedite the procedures.
Support international online conferences and arbitration moots
Many large-scale academic conferences and competitions have been suspended and held virtually due to the pandemic.  As requested by different international institutions and academic groups, eBRAM has used its advanced video conferencing technology to support these events and they all went smoothly and successfully.
It was a joyful and amusing 30-minute interview with the moderator.
Copied to clipboard
Sorry, it is only supported for mobile browser