Statement of Support for development of the Hong Kong Legal Cloud and other LawTech Initiatives in the Chief Executive's 2020 Policy Address
25 November 2020
The eBRAM International Online Dispute Resolution Centre ("eBRAM") welcomes and supports the initiative of the Chief Executive's 2020 Policy Address to explore the development of the Hong Kong Legal Cloud (HKLC) and other LawTech initiatives.
With the advancement of technology, Online Dispute Resolution (ODR) has undergone rapid development in recent years. The outbreak of COVID-19 Pandemic has further accelerated the use of ODR globally. We observe that many ODR proceedings are conducted via common and open technologies, and data transmission and storage of these proceedings are generally difficult to be tracked and traced.
We are pleased to learn that the Government recognize the importance of data protection and decided to build a state-of-the-art HKLC with advanced information security technology. We believe that the HKLC will address the increasing needs for secure, reliable, and affordable data storage services for the local legal and dispute resolution sector.
Dr Thomas So, JP, Chairman of eBRAM said, "as a stakeholder in ODR community, eBRAM, with its current team, will fully support the Government's initiatives in developing the Hong Kong Legal Cloud. We believe that it will reinforce Hong Kong as a hub for international legal services."
As an ODR service provider, we emphasize data protection in the provision of our ODR services. Thanks to the Government's generous support, eBRAM has become the first and currently the only institution in Hong Kong that has the capacity to develop technologies locally dedicated to online deal-making and dispute resolution platform, including video-conferencing technology dedicated to online mediation meeting and arbitration hearing.  All information submitted to the eBRAM platform is stored in a secured and private cloud in Hong Kong managed by eBRAM and protected by Hong Kong law. Our platform addresses the concerns of those who wish to have a higher level of security of data protection in ODR proceedings.
We have applied our ODR platform for the implementation of COVID-19 ODR Scheme under the anti-epidemic fund 2.0, and it operates very well, serving parties inside and outside of Hong Kong and with enhanced cyber security and privacy protection measures.
eBRAM looks forward to working closer with the Government in developing the HKLC and other initiatives for enhancing Hong Kong's status as a leading hub for LawTech and dispute resolution services.


About eBRAM
eBRAM International Online Dispute Resolution Centre Limited ("eBRAM") is a not-for-profit organisation established in 2018 under the laws in Hong Kong, supported by the Asian Academy of International Law Limited, Hong Kong Bar Association, Law Society of Hong Kong, and Logistics and Supply Chain MultiTech R&D Centre Limited.
We are committed to provide a secure, innovative and comprehensive ODR platform, which is low-cost and affordable for MSMEs, thereby facilitating their business operation and also achieving "better access to justice".
eBRAM has also been actively participating in seminars and workshop organised by APEC Economic Committee, contributing to the development of the ODR Framework and the workplan for promoting the adoption of ODR for or developing an APEC-wide cooperative ODR framework for MSMEs in B2B transactions and using modern technology for dispute resolution and electronic agreement management.
eBRAM headquarters in the West Wing of Justice Place which is part of the Legal Hub where houses a number of reputable international and regional organisations specialising in legal or dispute resolution services. eBRAM also has a branch office in Cyberport which is an innovative digital community in Hong Kong.
For further information of eBRAM, please visit www.ebram.org.
Media Contact:
Ms Elaine Ching
Email: pr@ebram.org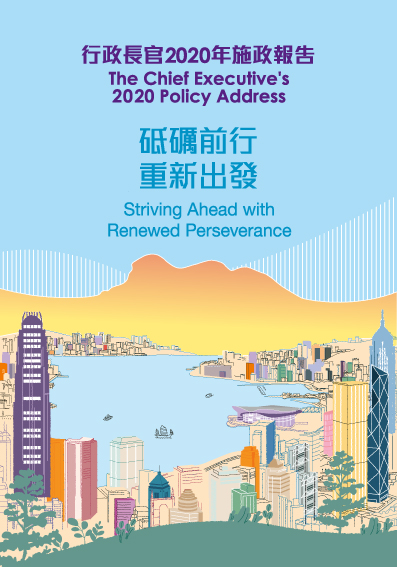 Copied to clipboard
Sorry, it is only supported for mobile browser